Menstrual history
But first, how did disposable pads come to dominate the Indian market?
Disposable sanitary pads and tampons may seem indispensable today but they have been around for fewer than 100 years. Until the turn of the 20th century, women simply bled into their clothes or, where they could afford it, shaped scraps of cloth or other absorbents like bark or hay into a pad or tampon-like object.
Commercial disposable pads first made an appearance in 1921, when Kotex invented cellucotton, a super-absorbent material used as medical bandaging during the first world war. Nurses started to use it as sanitary pads, while some female athletes gravitated towards the idea of using them as tampons. These ideas stuck and the era of disposable menstrual products began. As more women joined the workforce, demand for disposables started to increase in the US and UK and by the end of the second world war, this change in habit was fully established.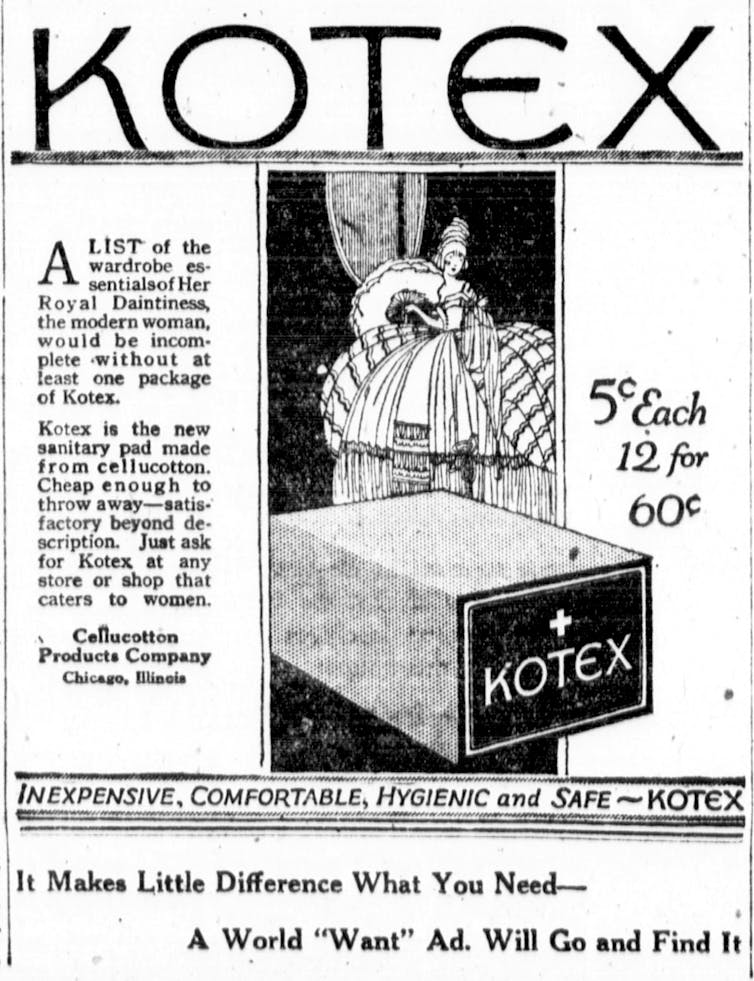 Marketing campaigns helped further this demand by leaning heavily into the idea that using disposables freed women from the "oppressive old ways", making them "modern and efficient". Of course, the profit incentives were considerable. Disposables locked women into a cycle of monthly purchases that would last for several decades.
The technological advances in flexible plastics over the 1960s and 70s soon saw disposable sanitary pads and tampons become more leakproof and user friendly as plastic backsheets and plastic applicators were introduced into their designs. As these products became more efficient in "hiding" menstrual blood and woman's "shame", their appeal and ubiquity increased.
Most of the initial market for disposables was limited to the west. But in the 1980s some of the larger companies, recognising the market's vast potential, started selling disposables to women in developing countries. They received a considerable boost when in early to mid-2000s concerns around the menstrual health of girls and women in these countries saw a swift public policy push for the take up of sanitary pads. Public health initiatives across many of these countries began to distribute subsidised or free disposable pads. Pads were largely preferred over tampons because of the patriarchal taboos against vaginal insertion  that prevail in many cultures.
---
Post time: Jan-12-2022